Straightforward Rock/Metal
rockin' voice, dirty riffs, delirious hammond, heavy beats, fat bass!
Geiler Scheiß: Die sechs Tracks auf "Monkey Speedway" gehen durchs Ohr direkt ins Gehirn und zecken sich dort fest, Widerstand ist zwecklos. Rockhard (Jens Peters)
Pesticide liefern eine stimmige Rockscheibe ab, die sich so absolut mit den Grossen im Geschäft messen lassen kann. Metalfactory (Rockslave)
New

ALL NIGHT LONG

Release Date : 01.10.2020

Type : Single - Hardrock/Metal

PESTICIDE RELEASES A NEW SINGLE FROM THE WAST EMPTY NEVER ENDING "ALL NIGHT LONG" WAITING FOR THE NEW DAWN, WHILE HOWLIN' AT THE MOON, TRASHING GUITARS AND EATING ALL THE BANANAS

GET YOUR MONKEY MASKS READY...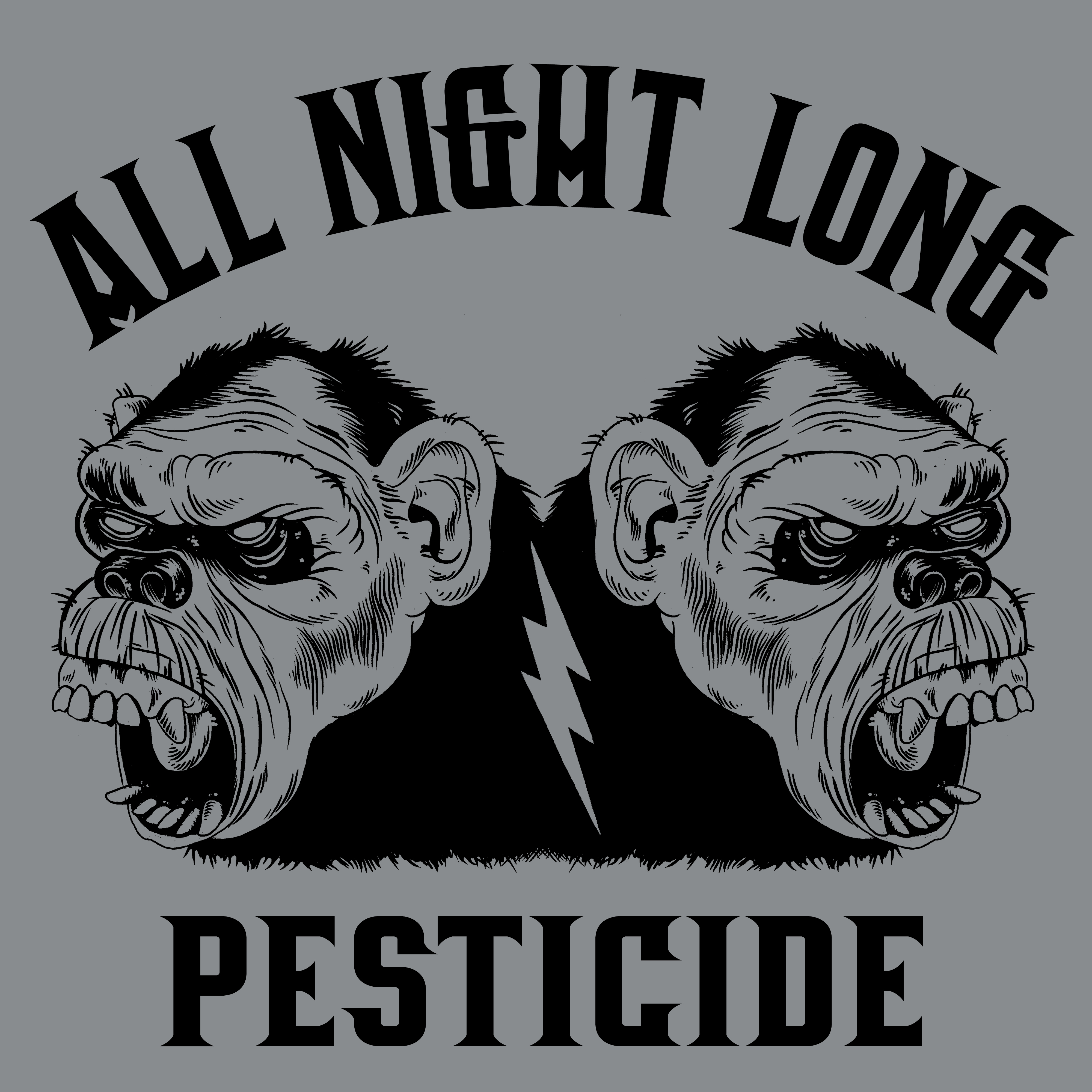 SMASHING AND TRASHING TRACKS RANGING FROM ROCK TO FREAKING METAL HIGH ON SCREAMING VOICES, HOWLING MONKEYS AND ELECTRIFIED GUITARS,DIGGING IT IN WITH 120 MPH ON THE MONKEY SPEEDWAY.
MONKEY SPEEDWAY
Digital Release Worldwide: Get the tunes from your loved music dealer, on itunes, amazon, spotify and deezer and if you can't enough drop us a mail...